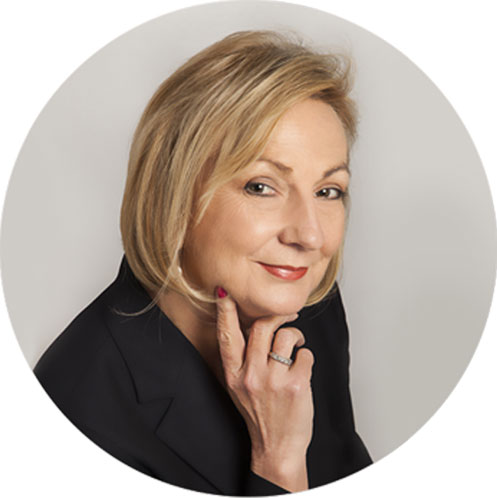 ANNE CALLINGHAM
Anne established her business 25 years ago and has a distinctive flair for smart decoration. Her style is eclectic and her small team that surrounds her are experienced and dedicated to achieving beautiful, comfortable and liveable interiors.
All things involved in a new build or renovation are taken into consideration. Each job undertaken is a reflection of the clients lifestyle and the undertaking to achieve this is a flair that has evolved over the years. Trends come and go, however, classism is timeless. Changes in technology, populations, demographics and the economy has changed the way we live in general. Anne's approach to design is to incorporate all of the changes but has a desire to simplify life, to make less complicated interiors as well as more intelligent use of resources and support of lifestyles, without forgetting the glamour and the joy of collecting, a huge passion.
Her projects over the years have had her venture far and wide. Country Australia, Sydney, The Gold Coast, Victoria and International destinations. Most of Anne's work that has been undertaken recently is residential,commercial and boutique hotels.
Her main concern is to deliver a product that has quality and is functional for entertaining and everyday living. In her opinion the key to successful decorating is to turn one's home into a personal haven. These aesthetics can only be achieved with years of experience and knowledge which in turn avoids expensive mistakes.